Analytics Software for Publishers
Harness Insights – Target Content – Boost Conversions
Analyse customer behaviour, increase sales, manage inventory, uncover insights with minimal effort, and make collaborative plans with our analytics software for publishers.
Understand Past, Present & Future with Publishing Analytics
Achieve a fully connected view of sales, processes, and engagement with bespoke analytics software for publishers.
Map all elements of your business journey to create a smart plan for the future.
See how to optimise all business areas and discover fresh customers and innovations.
Trust an analytics partner that has served the major names in UK publishing for over 25 years.
Your Publishing Software Analytics Solutions
Draw on an unparalleled range of analytics software for publishers when you leverage our services.
By mastering the leading analytics technologies, our technicians offer the widest range of options.
Engage us to select, customise, and implement an optimised analytics solution for you.
Key analytics technologies we provide include:
Gain the Edge with Analytics Software for Publishers
See the boost in strategy and returns when insights are flowing from all points of your organisation.
Gain the seamless connections and tailored insights you need with a trusted analytics partner.
Choose Influential Software and draw on 25 years of publishing analytics experience.
Key benefits of our analytics software for publishers include:
Learn how, when, and what your customers and visitors are likely to consume
Streamline and integrate your product management, production, sales, and services
Gain a 360° view of performance, without lengthy manual processes
Get better insights into your inventory, returns, and reprints
Manage your sales plans and budgets collaboratively for improved efficiency
Use business intelligence to drive targeted content and engaging UX
Identify segments of customers to target for higher conversion rates
Retain your existing subscribers and identify upsell opportunities
Plan Your Journey with Publishing Analytics Consulting
Our clients benefit from best-practice, certified services for the leading technologies.
Let our publishing analytics consultants guide you through the process step by step.
Rely on our experience with the major names in UK publishing to bypass any potential setbacks.
Select and combine any of our publishing analytics services, including:
Free Consultation
Get one day free of charge to discuss your goals and learn what we can achieve.
Current State Analysis
Choose packages of four to ten days. Include all levels and roles within your business.
Infrastructure Review
Our certified technicians survey your infrastructure and recommend any changes needed.
Analytics Roadmaps
We draw up a phased roadmap with clear areas of responsibility for all stakeholders.
Project Management
Use our hands-on experience to complete your analytics journey with speed and security.
Ongoing Assessment
We identify any changes necessary, with custom development to meet new needs.
Influential Software: UK Digital Publishing Consultants
Publishing Software Specialists in London, Kent, and Glasgow
Influential Software has been carrying out transformative projects at major publishers for over 25 years.
With a unique mix of software expertise and publishing knowledge, our consultants act as a trusted bridge between the two.
Our core mission is:
to help writers get published quickly, cleanly, affordably, and with the greatest reach
to give managers agile tools that avoid bottlenecks, fast-track approvals, and streamline development
to create one system for the whole business, speeding up production and giving one version of the truth
Whether you have a clear plan or want to explore the options, our consultants have the advice and expertise to carry your business forward.
A few of the clients who have benefitted from our digital publishing team:
---
Influential Software is active in the leading solutions of today, with a range of partnerships that enhance our technical capabilities: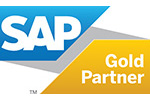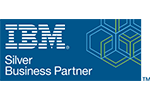 Publishing Influential
Tell Us about Your Project