Influential Software – Other Services
Influential Software offers a broad range of consulting, training, and services to customers, drawing on our experience with the leading technologies. From accredited trainers to skilled implementation specialists, our services are designed to add value to your existing software investment. Our team can also provide input to ongoing implementation projects and advise on future investments.
The Influential Software team has partnerships and certifications with the following vendors: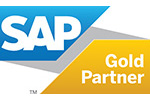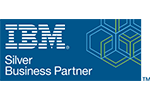 Clients can select and combine any of our services for custom projects, including:
software consulting
data warehouse expertise
cloud, on premises, and hybrid expertise
software audits, both individual and holistic
software configuration and design
bespoke development services
software upgrades and migrations
industry-specific software solutions
---
Bespoke Software Services UK
Discuss Your Needs
Whatever your requirements, our experts are here to assist you. Simply get in touch today.
Implementation Teams 
Highly skilled implementation teams are on hand to assist with new and existing projects.
Custom Design Services
We can put together a detailed software roadmap for your business, based on our practical know-how.
Support and Training
We provide tailored support and training packages to suit your needs, regardless of size or complexity.
---
Influential Software: trusted today by clients in a broad range of sectors